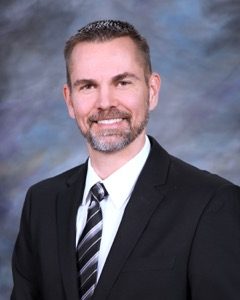 Dr. Christopher Murray is a native of Hastings, NE, graduating from Hastings College in 1994. He graduated Summa Cum Laude/Valedictorian at Cleveland College of Chiropractic in 2007. Dr. Murray is also a board certified naturopathic physician, certified by the American Naturopathic Medical Certification Board, and a DOT certified medical examiner.  Dr. Murray teaches continuing education hours for MD, DO, APRN, and chiropractic physicians across the country in diagnosis, nutrition, and examination procedures.
To complement the natural health approach he utilizes in his office he has sought training in the Diplomate of the American Board of Chiropractic Internists program. Through functional medicine diagnostic testing, such as blood work, neurotransmitter testing, urinalysis, EKG, hair/tissue analysis, and other traditional diagnostic testing, Dr. Murray makes whole health recommendations, helping patients obtain and maintain maximum health.
Dr. Murray has 5 children, many of which have worked with him in his office, 2 grandchildren (more on the way), and has been married to his lovely wife Amy Murray for almost 30 years.  Dr. Murray believes in natural health perspectives, promoting lifesaving natural health principles in his personal life as well as during any of the public presentations he offers.  He has spoken in Lincoln at the Nebraska State Capital on the issue of examinations performed by chiropractic physicians and has held numerous state board positions with the Nebraska Chiropractic Physicians Association.
---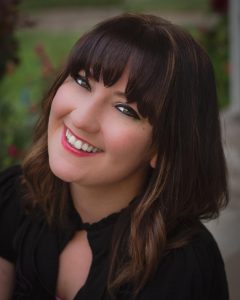 Jessica Rathje
, a board-certified family nurse practitioner, joined Murray Natural Integrated Health in February 2022.
Jessica was born and raised in Hastings, Nebraska. She graduated from Hastings High in 2008. Jessica has previously worked as a CNA in Medical-Surgical-Oncology and long-term dementia care from 2008 to 2014. In 2014, she graduated from the ADN program at CCC – Grand Island Campus. As a registered nurse, she has worked in Medical-Surgical-Oncology, ER, Operating Room, and Family Practice settings. Jessica obtained her BSN in 2015, MSN in 2017, and post-master's FNP in 2020. Jessica has been exposed to natural-based healthcare options throughout her life, thanks to her mother. However, she became more interested in the field during the COVID-19 pandemic. She is certified in family medicine as well as additional training for IV vitamin therapies, TPI (trigger point injections), joint injections, PRP (platelet-rich plasma) therapy, and HCTP (human cell tissue product) therapy.
Jessica and her husband, Jared, have been married since 2019 and had their first child together in November 2021. They are passionate about supporting local animal rescues and have spent time volunteering at Start Over Rover, where they've also rescued their cats and dogs from. They are also members of Peace Lutheran Church in Grand Island.